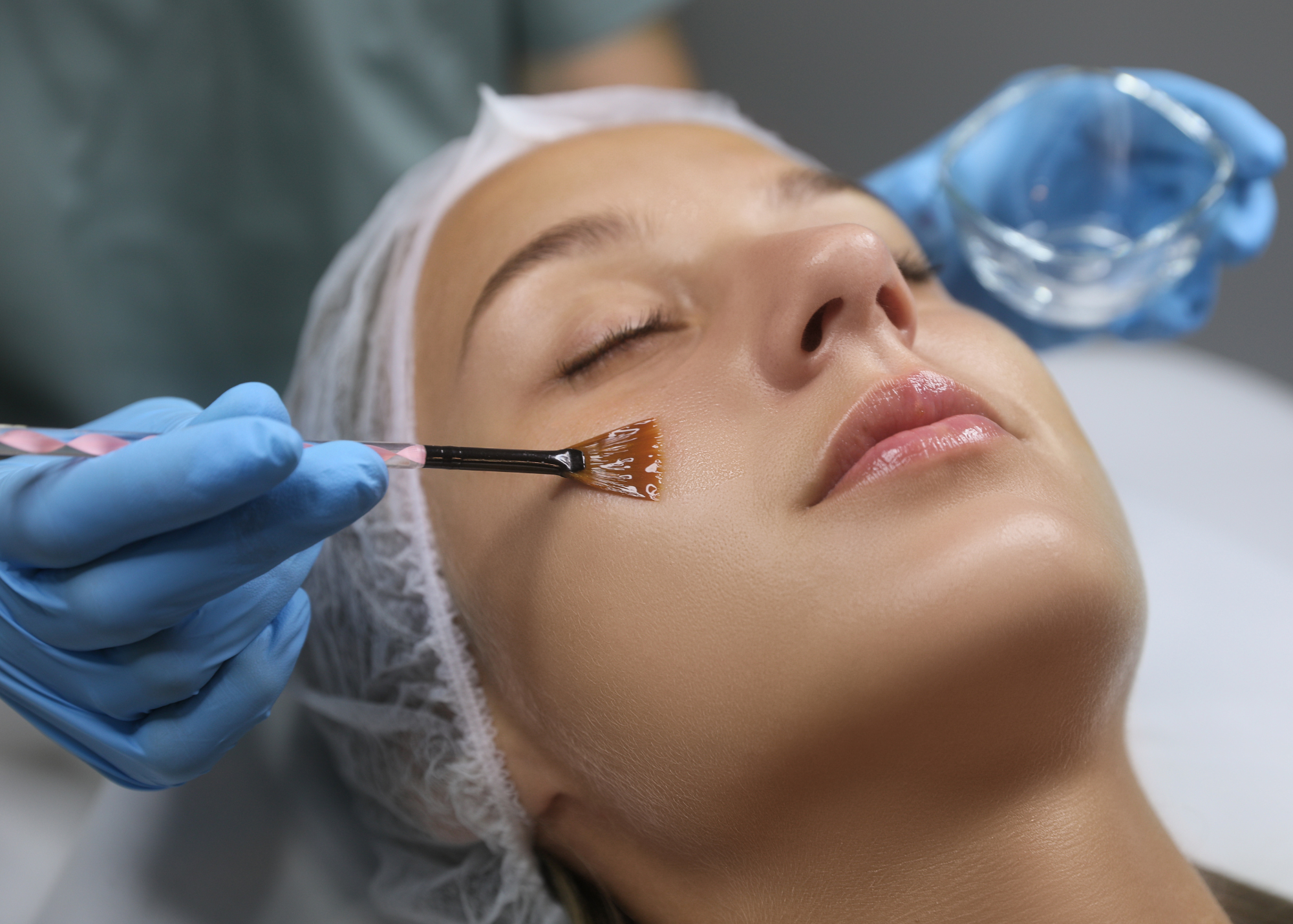 Embark on a transformative skincare journey with Dermdox's exclusive chemical peel treatments, meticulously designed to unveil the radiant potential of your skin. Our expert dermatologists lead the way, offering a range of peels carefully selected to address specific skin concerns, including fine lines, wrinkles, hyperpigmentation, and acne scars. Rooted in scientific precision, our peels initiate a gentle exfoliation process that stimulates collagen production, promoting the natural renewal of skin cells. Dermdox prioritizes the personalized nature of each peel, ensuring a tailored experience that aligns seamlessly with your unique skin type and desired outcomes. Trust Dermdox for skincare excellence, where the fusion of expertise and innovation delivers noticeable and long-lasting results, restoring confidence in the health and vibrancy of your skin.
Elevate your skincare routine with Dermdox's commitment to providing chemical peel solutions that not only address cosmetic concerns but also prioritize the overall health and resilience of your skin. Our peels go beyond surface-level beauty, offering a scientifically-backed approach to rejuvenation. Take the first step towards a revitalized complexion by scheduling a consultation with our experienced dermatologists. Dermdox stands at the forefront of skincare excellence, where each chemical peel session is crafted to be a personalized and transformative experience, guiding you towards a renewed sense of confidence in your skin's well-being.
Frequently Asked Questions
Fill out the form below to request an appointment. Someone on our team will be in touch shortly to help get it scheduled!