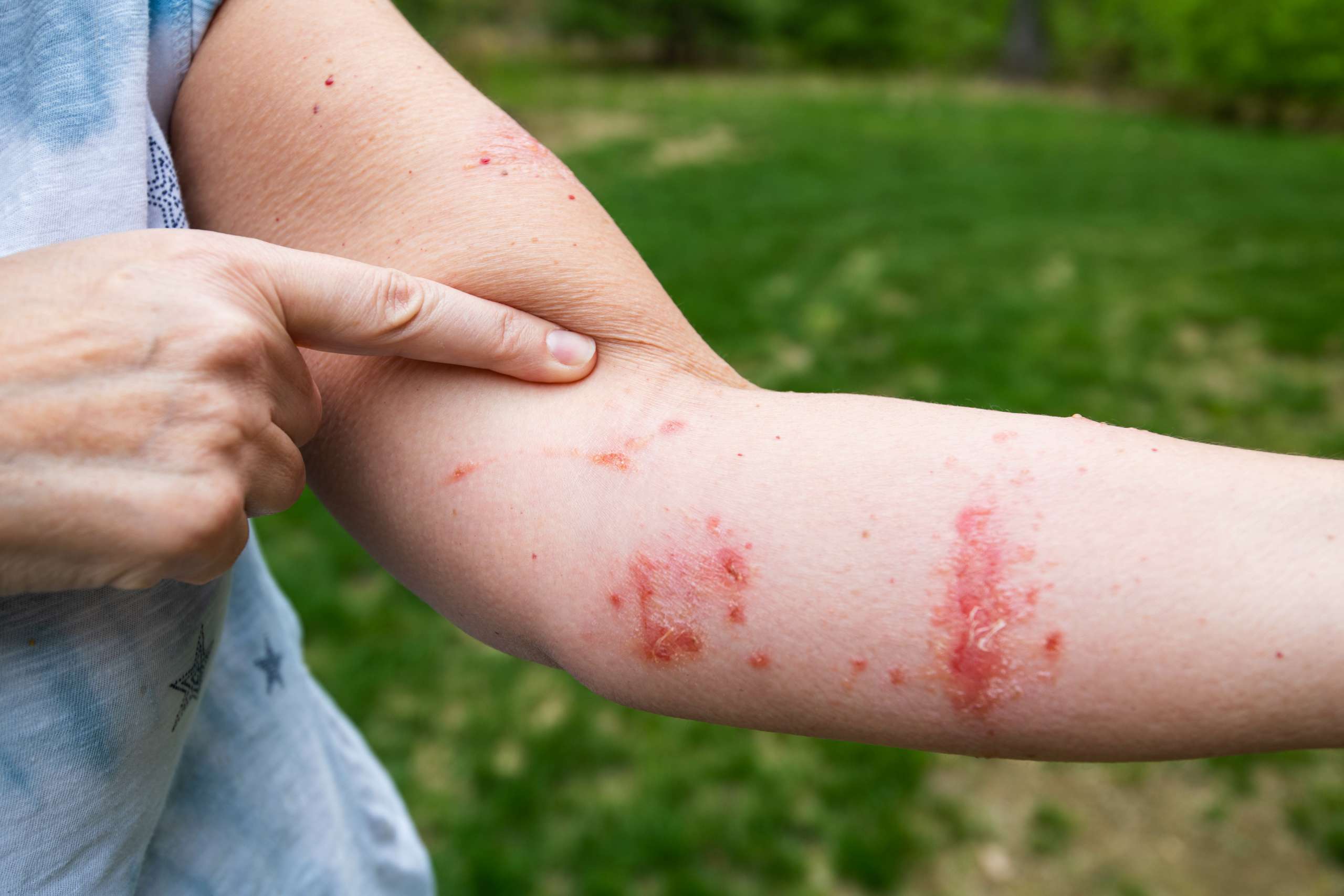 At Dermdox, we understand the discomfort and frustration that can come with a poison ivy rash. Poison ivy, along with poison oak and poison sumac, contains an oil called urushiol, which can trigger an allergic reaction when it comes into contact with the skin. Our expert dermatologists at Dermdox specialize in providing comprehensive and effective treatment for poison ivy rashes, helping patients find relief and promote swift healing.
Our approach to poison ivy treatment at Dermdox focuses on alleviating symptoms and preventing the rash from worsening. We offer personalized treatment plans that may include topical corticosteroids to reduce inflammation and itching, antihistamines to relieve allergic reactions, and calamine lotion or cool compresses to soothe the skin. Our dermatologists also provide guidance on proper skincare practices and hygiene to prevent the rash from spreading, as well as tips on identifying and avoiding poison ivy plants in the future. With our patient-centered approach, Dermdox aims to help individuals affected by poison ivy regain comfort, minimize itching, and support the skin's natural healing process.
Frequently Asked Questions
Fill out the form below to request an appointment. Someone on our team will be in touch shortly to help get it scheduled!